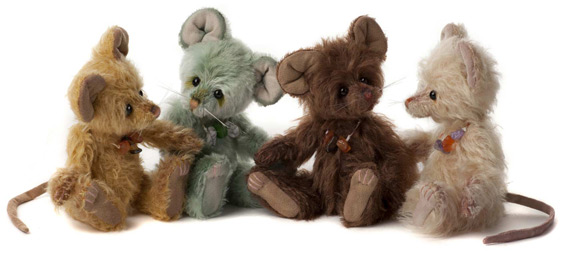 The motto for the Minimo Collection by Charlie Bears is
"There`s always room for one more bear"
All those small bears and animals are around 17 cm. / 6/5" tall and made out of mohair.
Those Charlie Bears are limited to 1.200 till 2.000 pieces world wide.
You can pre-order those bears by clicking the reserve button.
The minute the bear arrives we will contact you and then we can arrange shipping and payment.
We do not ask a down payment for the bear, because we do not know when the bear gets delivered.
When you pre-order a bear you can be 100% sure we will deliver you the bear.