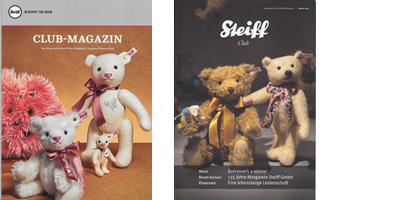 Steiff club bears and Steiff club animals.

All those Steiff bears and Steiff animals are made for the club and are only available for Steiff club members.
You can become a member by buying the Steiff Club Annual Year Bear.
When you are a member, you will get 2 online magazines a year and lots of information.